WebCam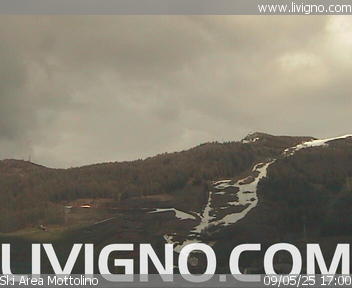 Uncommiting booking requests
when we have accepted your booking you have up to 3 days to pay a small deposit of 15% - in the meantime we guarantee your booking. Your booking becomes binding only when we have received your deposit in time. Otherwise it is cancelled.
Our Advantage prices - Ski pass included
are not only convenient for you, in one glimpse you see the real combined costs of your skiing holiday, for adults and children. So you really save time and money. You can also book your apartment and hotel without a skipass included. More information in our price lists.
We welcome you to our Livigno Office
for assitance, help and useful information. Here you witdraw also your Livigno skipass. And you get 15% discount on ski tuition and ski and snowboard rental.
Agencia Living
Via Dala Gesa, 610/a
23030 Livigno
* Best-Price-Guarantee *
Wide selection
of modern and well furnished apartments - in excellent central locations or directly at the ski slopes and lifts
All our Apartments have kitchenette, fridge, shower/WC, Sat-coulor-TV and coffee machine. Many have also diswasher, washing machine and balcony
Unbeatable prices - best price guarantee
these apartments cannot be booked cheaper anywhere else
We sell apartments in Livigno since 1970 you benefit from our experience and reliability
Honest and very precise descriptions you really know what you are booking with us Absolute financial safety - European Insolvency Protection Guarantee of the
Insurance Company R + V in :
65193 Wiesbaden/Germany.
Taunusstr. 1,
Fax : 0049-611-533-2410
Quiet and sunny location. Directly at the Palipert ski lift and ski slopes. Modern and comfortable.
1 week from 99 Euros per person
Tredici Cime
Directly on the slopes
Spacious 1 - 3 room apts. for 2 - 7 people.
1 week incl. 6 days ski pass from 256 EUR
3 comfortable and luxurious 3 and 4 room apartments. 60- 75 sqms
for 4 – 6 persons. ALL WITH DISHWASHER AND WASHING MACHINE – free garage.
New, in a quiet and sunny location, directly at the ski slopes and the Palipert ski lift. 4 very spacious and comfortable apts, 2 and 3 rooms, for 2 – 6 persons. All with dishwasher, video and safe.
Brand new. 2 very comfortable 2, and 4 rooms apartments.
From 50 – 75 m², 2 - 6 persons. All with dishwasher.
The 4 rooms apartment has separate living room and 2 showers/W.C.
Free use of garage.
Brand new and very modern apartment house, located directly in the center of Livigno. Only 200 m from the lifts. Free use of sauna
Directly next to the Teola lift and slopes, located in the Hotel Intermonti ****. Cosy apartments for 2 - 4 persons with spa area, restaurant option, bar and all services of the hotel. The use of the swimming pool (17 x 7 m) is included in the price.
Extra: 1 free dinner in the Hotel
Early-booking-discount: 10% for bookings before 31.10.2016
2 modern and comfortable chalets, directly next to each other. In total 3 x 2 rooms apts, for 2 – 4 persons. The 2 apts. in the Gnomi have a diswasher and washing machine. From winter 2015/2016 also the Chalet Steinbock has a dishwasher.
Brandnew house, right on the Cassanna cable car and the Carosello ski slopes
2 very large and comfortable 4 rooms apartments, for 4 to 6 persons
dishwasher – free garage
In a sunny and quiet location, directly opposite the wide snowfields of the "Carosello" ski area, and opposite the "Palilpert" ski lift. 10 very large and comfortable 2-4 rooms apartments, for 2 to 6 persons, dishwasher included. The 2 and 3 room apartments have seperate living rooms without beds.
Early-booking discount:
10% untill 15. November
Very large and comfortable new hotel and apartments complex. With 350 beds, in a green and quiet setting, directly at the snowsafe world championships ski runs. Only 250 m from the centre. Large indoor swimming pool, whirlpool, sauna, turkish bath. Elegant and very spacious public areas and lounges. Restaurant, snack bar.
(click left for apartments, right for hotel)
Huge apartments:

2-room-apts. - 55 m², for 2 to 4 pers.
3-room-apts. - 60/70 m² – for 4 to 6 pers.
4-room-apts. - 90 m² – for 6 to 8 pers.

Some with 2 showers/W.C.
1 week incl. 6 days ski pass from 199 EUR per person